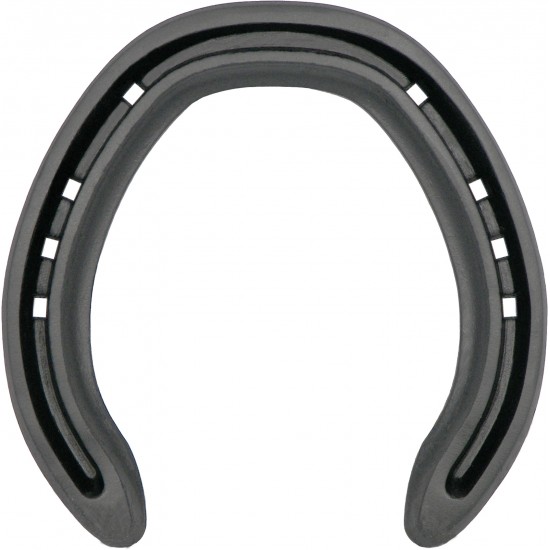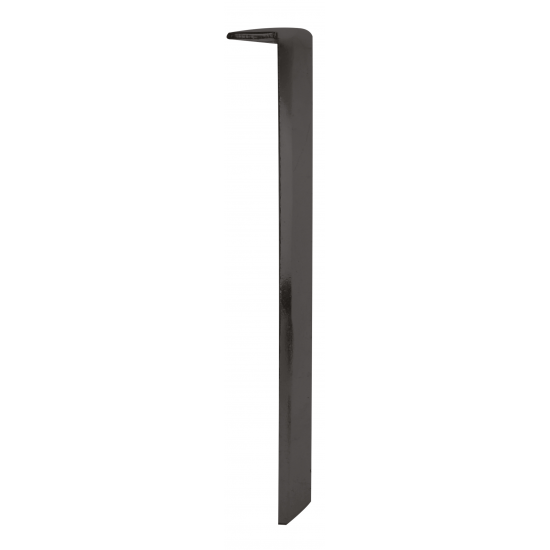 Specifications
Horseshoe Features
Material
Iron
Horseshoe type
Hind
Clips
Toeclipped
Patents / Innovations
Radius Clip
Yes
Sole Relief
Yes
Suggested Nail Type
1.
CARRERA SECURE CU
2.
CARRERA CU
3.
RACE
4.
ASV
STEEL KINGS PONY Toeclipped Hind (pair)
Stock:

In Stock

Model:

095-1608-257

Royal Kerckhaert
Description
STEEL KINGS PONY horseshoes are a lighter version of the STEEL KINGS PLATE EXTRA SOUND training plates, which makes them the obvious choice for smaller hooves. The design gives you a front shoe with a wide section for cover and support. The beveled heel design gives the farrier the option to fit the shoe safely while still giving width and support. The radius clip -with rounded edges- reduces the amount of hoof wall that needs to be removed while fitting. The nail holes are not only punched in the optimum position, but also have the correct pitch and coarseness. The foot surface of the shoe has a much needed sole rellief.

Fully fullered
Sole relief

Right nail pitch and coarseness
Thickness 8mm
View here the measuring table for Kerckhaert's horseshoes and chose the suitable size for your horse.
Dimensions in parentheses next to each number indicate the section of the horseshoe.
Price per pair.