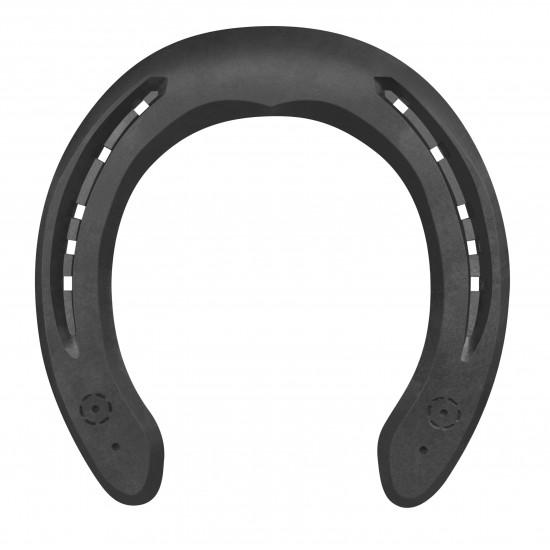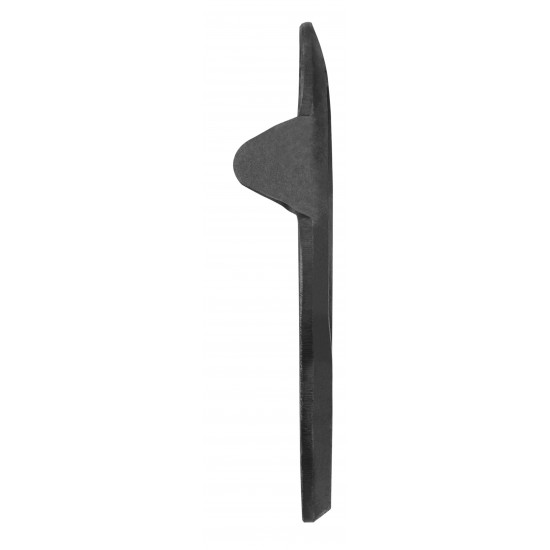 Specifications
Horseshoe Features
Material
Iron
Horseshoe type
Front
Clips
Quarterclipped
Patents / Innovations
Radius Clip
Yes
Sole Relief
Yes
Support
Yes
Rollover
Yes
Suggested Nail Type
2.
E-SLIM
3.
E-SLIM CU
4.
HYBRID CU
STEEL COMFORT SPORT Quarterclipped Front (pair)
Stock:

In Stock

Model:

049-3000-002

Royal Kerckhaert
Description
Steel Comfort Sport Horseshoe has a slightly thicker and wider heel than the original Steel Comfort. It features a rolled toe and branches, built in sole relief and a V-crease that provides a more secure nail fit to hold shoes better. The Shoe is already marked to drill for traction devices in the heel area with fully boxed and safed heels. It provides good breakover, a bevelled inside web that promotes cleanout and clips between the second and third nail holes. Offers a five-nail pattern for extra nailing options. Available in sizes 0, 1 and 2.

Dimensions in parentheses next to each number indicate the section of the horseshoe.
Price per pair.
View here the measuring table for Kerckhaert's horseshoes and chose the suitable size for your horse.