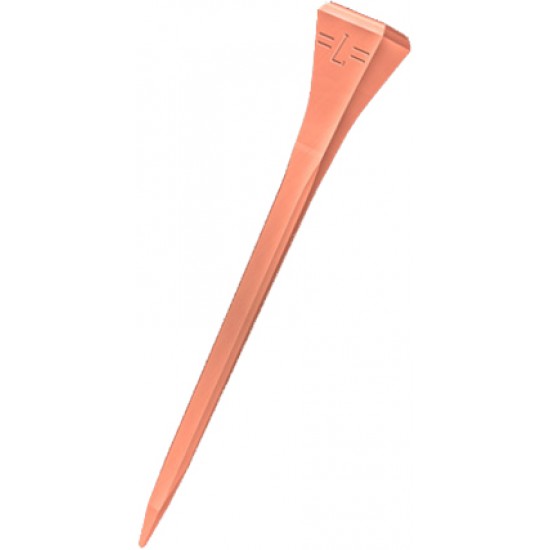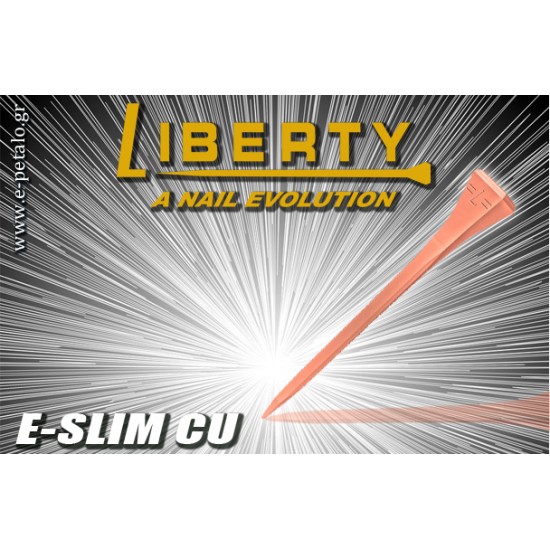 Nails Liberty, Τype E-SLIM CU
Stock:

In Stock

Model:

707-0225-039

Liberty nails CU
Description
Did you know the Royal Kerckhaert Horseshoe Factory has changed the way we are shoeing our horses on a daily basis?
In 2015 the Royal Kerckhaert Horseshoe Factory created a sensation amongst farriers, when we first introduced our unique, innovative Liberty Cu horseshoe nails.
Liberty Cu have surpassed the rest, because they are the only horseshoe nails in the world made with Copper (Cu) Shield Technology. This provides much more protection than traditional horseshoe nails, for stronger & healthier hooves.
Hoof wall, white line and sole are stronger and healthier, when used on a daily basis. In 2016 two independent studies on Liberty Cu horseshoe nails have confirmed these benefits.
Cu Shield Technology™ is unique to Kerckhaert.


KEY FEATURES
Keeps hooves stronger and healthier
Better than traditional horseshoe nails
No rust or wear inside the hoof
Durable steel core, lasts 8-10 weeks with ease
Less damage to the hoof wall
Better hoof / horn quality
Protects the entire shoeing cycle
Liberty E-SLIM nail has a longer and thinner shank compared to the regular E nails. The advantage of these nails is that you can drive the nails higher in the hoof wall without causing the hoof wall to crack, especially on thin walled horses. The smaller sizes also can be used for aluminium or steel race plates. Fits very well in V-fullered shoes and is available in a large variety of sizes.