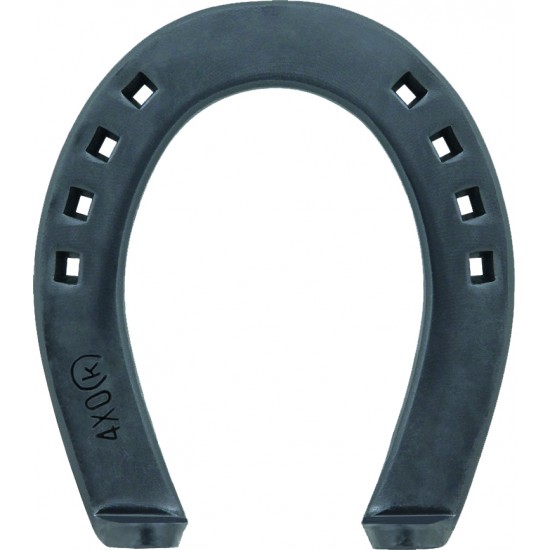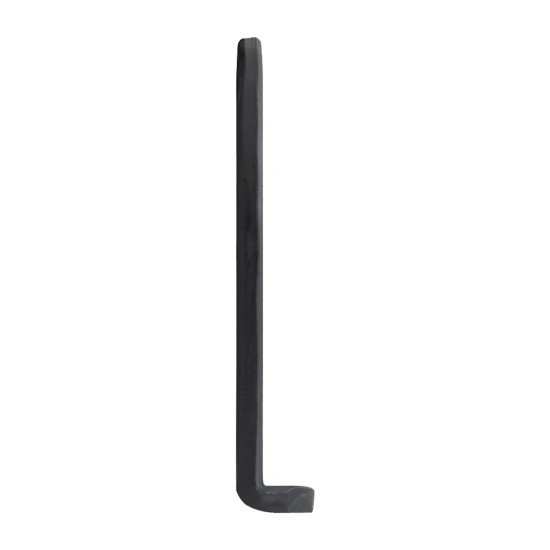 Specifications
Horseshoe Features
Material
Iron
Horseshoe type
Front or Hind
Clips
Unclipped
Suggested Nail Type
1.
E
2.
JC
3.
E-SLIM NON SLIP CU
GR MOUNTAIN Unclipped Front/Hind (pair)
Stock:

In Stock

Model:

035-1906-600

Royal Kerckhaert
Description
Royal Kerckhaert , the worldwide recognized horseshoe factory, in cooperation with PETALO, their representative in Greece, combines tradition with expertise and creates the first factorial shoe, ideal for use in equines. Royal Kerckhaert having taken the horseshoeing needs of working equines in our country into deep consideration and after years of study, in cooperation with vets and farriers, manufactures GR Mountain horseshoe, thus honoring both Greece, and the great contribution of these animals in everyday work.
Main characteristics:
Shape, suitable for the majority of working horses, to require the least possible effort and time for the formatting of the shoe.
19×6 Section, to increase wear and cover sufficient part of the hoof
Plain stamped to increase wear
Without clips for easier fitting
10 mm caulk for additional grip
Sufficient space on the toe, to fit pins for additional grip
Square nail holes, to prevent the nails from cutting off
Nail holes with pitch, respecting the natural conformation of the hoof, for placing the nails easily, minimizing the risk of injury
Nail holes, suitable for E-Head nails to secure the shoe
Adequate nail holes for up to 6-8 nails
Enough material to create clip,if necessary
Dimensions in parentheses next to each number indicate the section of the horseshoe.
Price per pair.