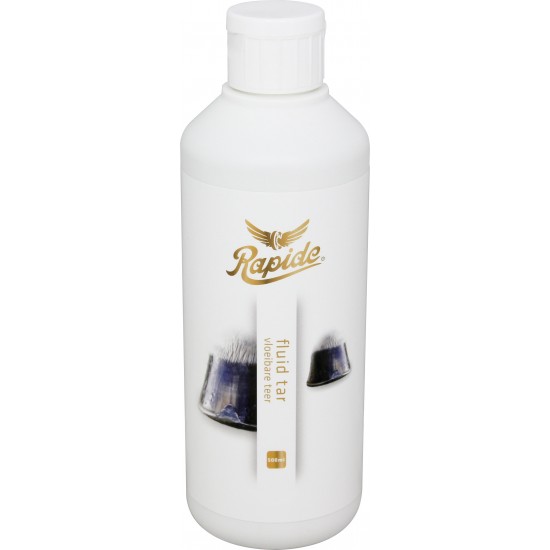 -10 %
Fluid Tar, RAPIDE
Stock:

In Stock

Model:

747-0001-178

Rapide
Description
A product of nature for daily hoof-care. Prevents thrush.
Healthy hooves are essential to the good health of your horse. Moisture in the frog groove of front and back hooves may cause thrush. Good hoof-care prevents thrush. Fluid tar helps you with the daily protection of the hoof both against trush and cracking. This natural product is horse-friendly, effective and is moisture-resistant.
Available in 500 ml bottle
Directions of use:
Clean the hoof underneath with water to prevent against bacteria. Apply fluid tar to the sole and frog of the hoof. A shoed horse requires daily cleaning. Fluid tar may be applied every day without problems. Apply to cracked hooves to seal and prevent further cracking.