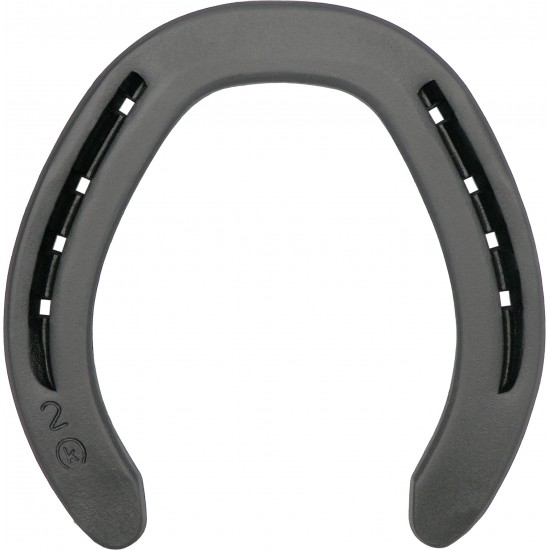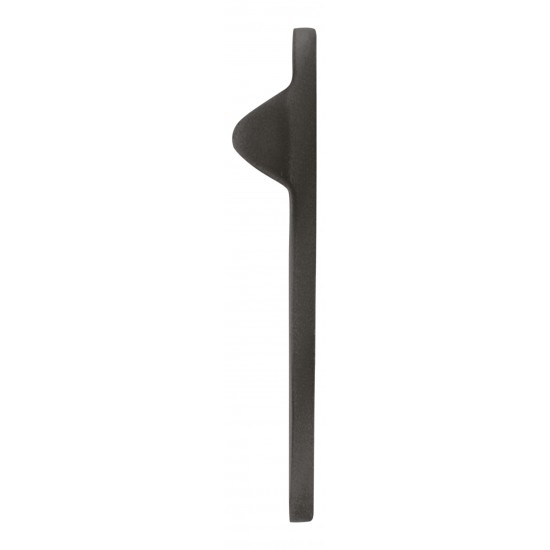 Specifications
Horseshoe Features
Material
Iron
Horseshoe type
Hind
Clips
Sideclipped
Patents / Innovations
Radius Clip
Yes
Suggested Nail Type
1.
E
2.
E-SLIM
3.
E-SLIM CU
4.
HYBRID CU
5.
E-SLIM NON SLIP CU
DF Sideclipped Hind (pair)
Stock:

In Stock

Model:

050-3228-008

Royal Kerckhaert
Description
DF horseshoe takes advantage of innovations like the radius clips and new crease designs, which allowed farriers worldwide to shoe to a higher standard. Due to the radius clips it bears, it can be applied directly, because the material that must be removed from the hoof wall in order to place the clip is minimal. This makes shoeing easier and faster.
Special features:
Great fullering
right nail pitch
Thickness 8mm and 10mm
View here the measuring table for Kerckhaert's horseshoes and chose the suitable size for your horse.
Dimensions in parentheses next to each number indicate the section of the horseshoe.
Price per pair.